Asiasoft presents 'Noah's Heart' the giant mobile game of the year Prepare to penetrate the SEA market at the end of 2022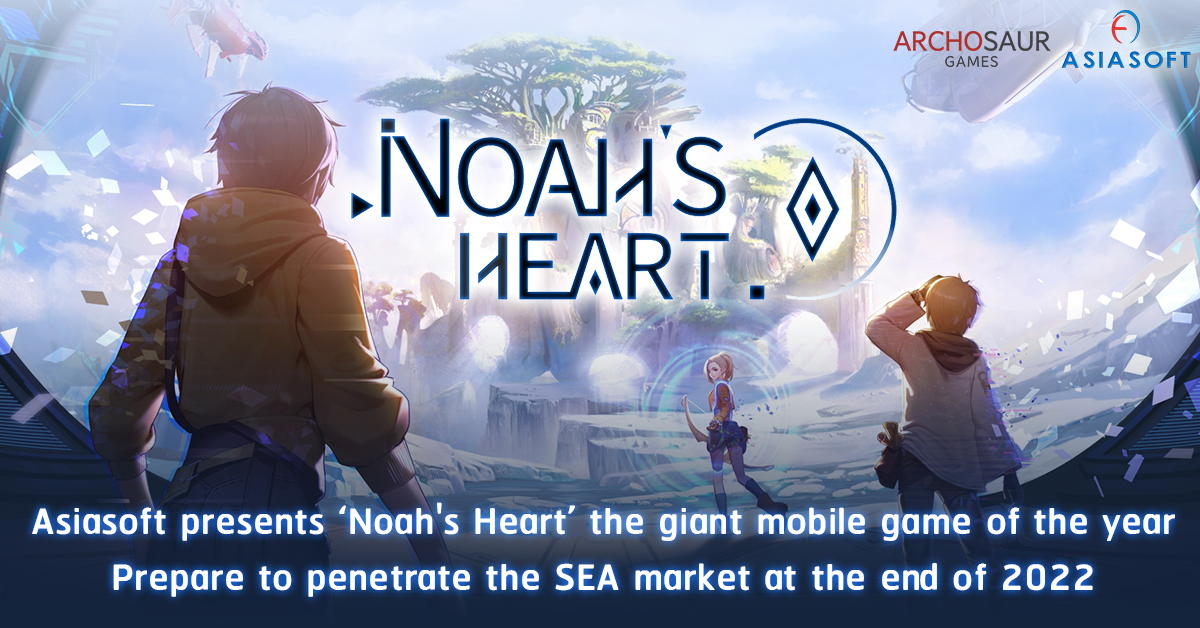 Asiasoft Corporation Public Company Limited, an online game publisher in Southeast Asia, has teamed up with Archosaur Games, the major game developer in China, to launch 'Noah's Heart', a Triple-A giant MMORPG mobile game in the fourth quarter of 2022. This game will serve six countries in Southeast Asia, namely Thailand, Singapore, Malaysia, the Philippines, Vietnam, and Indonesia in 5 languages: Thai, English, Chinese, Vietnamese. and Bahasa.
Archosaur Games has a portfolio of highly successful titles such as Epic War: Thrones, World of Kings and Dragon Raja Mobile, which has been a huge success in Southeast Asia. Noah's Heart is another mobile game that worldwide gamers are looking forward to experiencing. Tencent, the publisher of Noah's Heart in China, announced that at the opening of pre-registration, there were over 10 million players who signed up within the first day – very few games can create such a phenomenon.

Trailer clip real in-game footage
Mr. Kittipong Prucksa-aroon, Managing Director of Asiasoft Corporation Public Company Limited, said, "In 2022, Asiasoft has partnered with many leading game developers and we are very happy to welcome Archosaur Games to the group. Their roster of titles have been very successful and together, we want to bring Noah's Heart to a bigger gaming audience. We believe that this game will strengthen our portfolio of premiere game offerings at Asiasoft."
"We are committed to making 2022 a breakout year for the Asiasoft group. In the first quarter alone, we have launched four games to our Southeast Asian markets and we have eight more games scheduled for release this year. Some of these games are big ticket titles including Elyon and Tera Classic Mobile. Our goal of launching 12 games this year is historic as this would mean that Asiasoft will have its largest library of games, ever."
"We are also working on expanding to overseas market, and started to recognize revenue from subsidiaries in Vietnam and our acceleration into the Indonesian market. We are also working on the Astronize Platform service for our upcoming hybrid play-and-earn games in partnership with Bitkub and these are advancing as planned."
"These plans are already in motion and we are confident that these strategies will yield our target growth rate of 15% by the end of 2022."  
Follow more news about Asiasoft Corporation Public Company Limited, please visit www.asiasoft.net